The Zoll Z Ventilator allows us to make precise measurements and changes to provide appropriate and necessary ventilation for an intubated patient as well as CPAP/BIPAP for patients with difficulty breathing.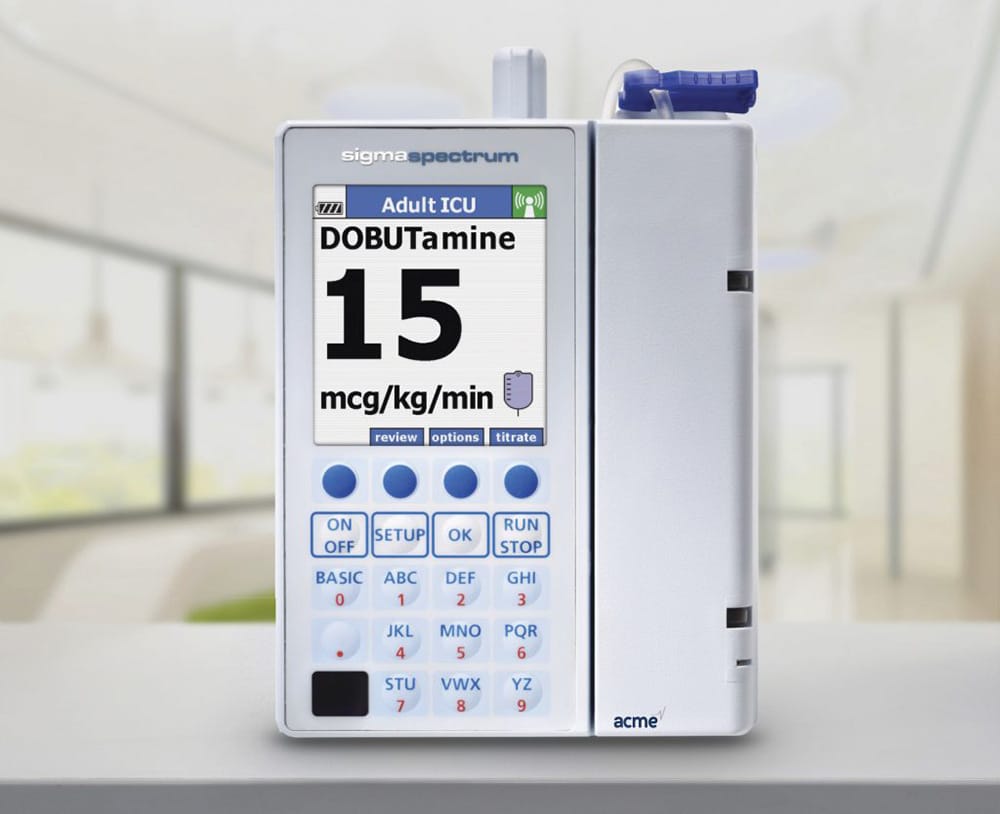 Medication Infusion Pumps
The Sigma Spectrum Medication Pump allows us to deliver precise dosages for life saving medication infusions.
The EZ IO drill provides an easy and successful process of accessing a patient's bone tissue for medication infusions should intravenous access not be able to be established.
The GlideScope Go Video Laryngoscope provides an increased first pass success rate for intubation where time is always of the essence in the intubation procedure.
The Lucas Device allows us to perform high-quality, uninterruptible CPR while freeing our hands to perform other lifesaving procedures.
The Stryker Power Load System helps boost safety by supporting the cot throughout loading and unloading. The reduction in spinal load helps prevent cumulative trauma injuries.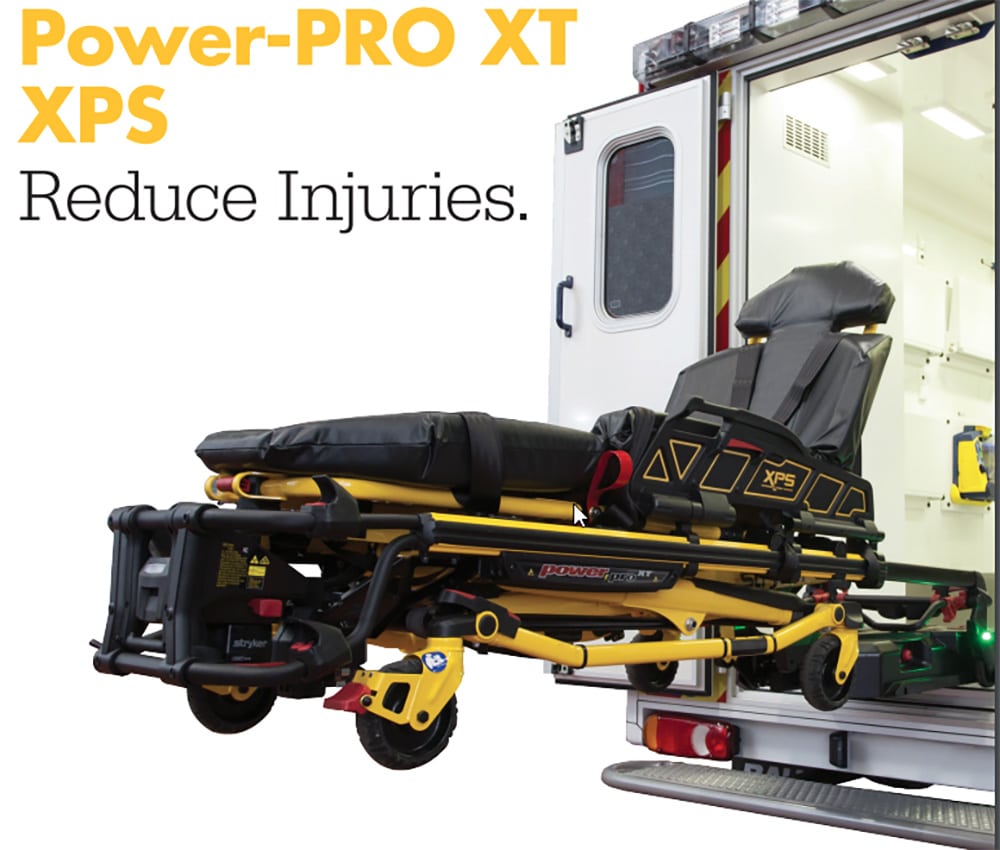 Our Power-PRO XT powered ambulance cot utilizes a battery-powered hydraulic system effectively raising and lowering a cot at the touch of a button. Use of the Power-PRO XT has proven to reduce spinal loading, resulting in reduced injuries, lost or modified workdays and Workers' Compensation costs, and increased recruitment and retention.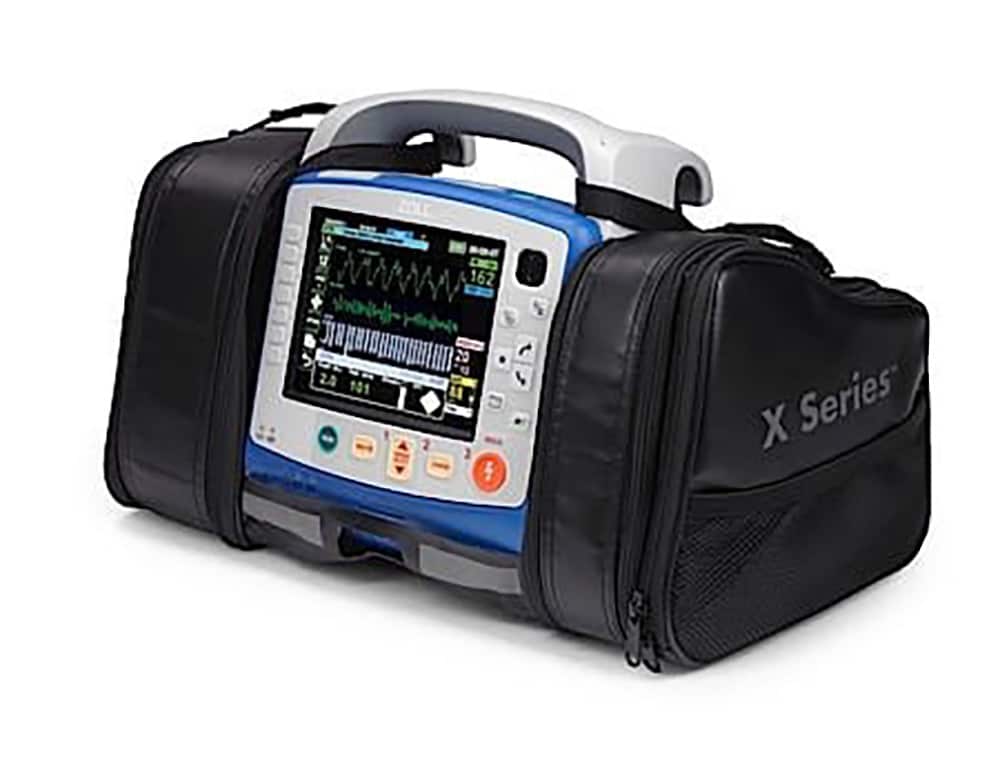 The Zoll X Series Cardiac Monitor allows us monitor vital signs, obtain 4-lead/12-lead EKGs, Defibrillate, Synchronize Cardiovert, and Pace